Restoring Your Bussiness
Coastal Public Adjusting will help manage the impact of a disaster on your business by ensuring an effective claim is made. Our expertise in adjusting business owner claims will allow us to prepare a more comprehensive claim, covering the damage to all you own, rent or lease. We'll help you recover lost earnings damages for interrupted business and find a new location to operate if needed. Let CPA take action right away and help you answer the following questions:
Where will my business operate now?
CPA will help to ensure you can continue to operate your business wherever possible and make sure that any bills for temporary relocation will be paid for by your insurance company. We will also make sure that if you have business interrupted you will be fully compensated for loss of business income.
How do I protect what is left of my business?
CPA will arrange for a reputable board up company to seal and secure your business from further damages and call in a professional restoration company to mitigate and remove certain items to a storage facility.
What does my policy cover me for?
CPA will interpret your policy and go over all of your coverage(s) with you in detail and explain the best way to proceed for a maximum settlement.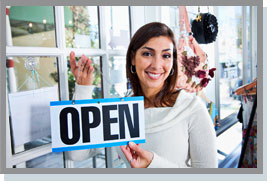 Who do I call?
CPA will report your claim to your agent or insurance company immediately to set up an initial meeting with the insurance company adjuster and arrange for advance monies for you and your business.
How do I begin to count what I've lost?
It is our job at CPA to document your claim, which includes a detailed building estimate and a complete inventory of damages.
Am I answering questions correctly?
CPA is with you every step of the way, as your representative, your insurance company must go through us and we will attend all interviews conducted by them.
Does the insurance company really have my back?
Unfortunately an insurance company is a big business; it has bottom lines and investors to keep happy. When push comes to shove they are protecting their interests not yours. At CPA we are solely concerned with your interests, you are our client. We work for you!!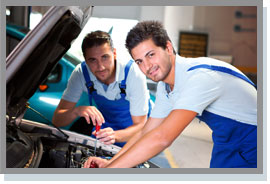 Will the settlement offer cover my damages?
CPA will make sure that before a settlement is reached you will be confident with the offer. We will meet with your contractor to go over scope and arrange for a builders meeting with the insurance company to negotiate a satisfactory settlement. We will also make sure that the pricing used on your property is current and up to date.
Who will repair my business correctly?
CPA has a network of reputable, licensed construction and restoration companies that are very experienced in insurance rehabilitation.
How do I collect what the insurance company is holding at the end?
Most policies cover you on a replacement cost basis. This means that they owe you current full value of an item, but they are allowed to depreciate this because of age. Therefore you are given the depreciated amount up front and must submit documentation showing that you have spent full current price. This can be very confusing; CPA will make sure that the proper paperwork is submitted in order to fully collect what the insurance company holds back.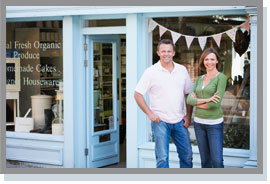 How do I pay for your services?
CPA charges a small percentage of your settlement. There are no upfront costs and all of our expenses are included. We do not get paid until you do.
Coastal Public adjusting is here to help you during this difficult time by handling all the details and communicating with your insurance company directly. Investigating and assessing damages due to fire, water, wind, vandalism, burglary and more.
Contact us today, so we can help get you the maximum benefits covered under your policy.